It is safe to say that with the various online listings which give buyers a first look at homes for sale, photography matters. Therefore, you need photographs that make your home stand out from all the others. This is an area where it pays to hire a professional real estate photographer when selling your house.
What is a Professional Real Estate Photographer?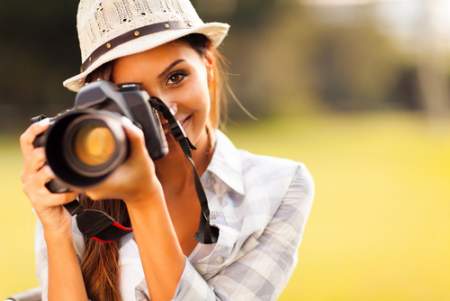 A professional real estate photographer is an expert at photographing your home in a way that highlights certain features and increases your chances of selling it faster and at a higher price point. A professional has the knowledge and understanding to photograph your home to ensure it is displayed in a positive light. Photographs need to grab the attention of potential buyers and a professional real estate photographer can achieve this goal.
How Do Professional Photos Help Sell a House?
Anyone can take a few photographs of a home and hope to get buyers. But, it really takes professional-grade photographs to bring in a large pool of buyers. Maybe you're wondering why it is so important to have a professional real estate photographer photograph your home to sell. It turns out, there are several compelling reasons.
Capture the layout of the home in just a few photographs. A professional knows how to take photographs at the right angles, highlighting important features in each room that will give buyers a good idea of the overall layout of the home.
There are no mistakes. When a real estate agent attempts to take pictures, there can be some common errors that are turn-offs to buyers. A very common mistake is when the agent takes a photograph in the bathroom while at the same time capturing their own image in the mirror. Other common mistakes that real estate agents make when taking photographs are:
Failing to open blinds or curtains to maximize natural light
Leaving doors shut, preventing buyers from seeing how the space flows together
Failing to turn on the lights
Photographing less attractive areas of the home such as a garage, basement or laundry room

Professional equipment and proper photographing techniques capture the home with true-to-life photographs. The home should be photographed in such a way that it appears in pictures as you would see it in person.
A professional real estate photographer pays attention to details. For instance, some photographers might know the perfect time of day to take pictures of the exterior of your home so that the sun is shining at the right angle. Paying attention to the weather is important because it's difficult to get good photographs in bad weather.
How Do I Find a Real Estate Photographer?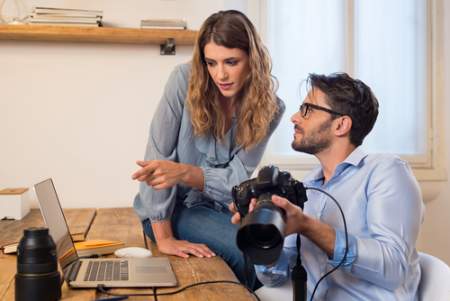 While it's true you can find a good professional photographer for big events like a wedding, graduations and other events, the same is not always true when it comes to finding a good real estate photographer. But, don't despair. You can find a professional real estate photographer. You just need to know where to look. Your best resources are going to include the following:
View real estate listings and determine those with the best listing photographs. Then look for the photo credits to get the name of the photographer.
Perform an online search of professional real estate photographers in your area.
Ask for referrals. This is especially a viable option if you know of someone who is selling or has sold their home recently. Ask if they used a professional to capture photographs of their home for the listing and who they used.
Who Chooses Which Photographs to Use?
A professional real estate photographer may take several photos of your home. It often takes several photos of the same area to get the perfect shot. When the photographer reviews the photographs, they will choose the ones they feel are the best. They will likely review these pictures with your agent who will then decide which photographs to use for the listing. You can have some say in the process as well. But, it is best to let the professionals decide which photographs to use because they know how to show your home in the best possible light.
While you or your agent could take the listing photographs, you should remember that professional photography requires skill and special equipment. If your photographs aren't professional, it's going to show in the listing and could possibly discourage buyers. Therefore, you should consider the value added by using a professional real estate photographer to sell your home. It is an investment that will pay you back.
Your real estate agent is the best source of information about the local community and real estate topics. Give Team O'Donnell a call today at 302-598-0189 to learn more about local areas, discuss selling a house, or tour available homes for sale.