Get To Know Us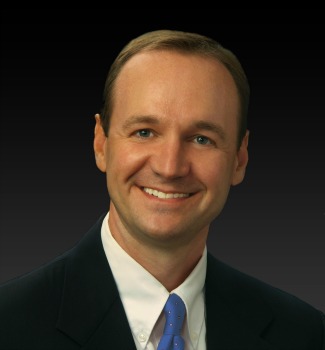 As a family-owned team of agents with local expertise, we bring a wealth of knowledge and experience to buying and selling real estate in the Newark, Bear, Middletown, Pike Creek, Hockessin, New Castle, and Wilmington markets. We strive to keep current on the local real estate market and offer the expert guidance you deserve for your next move.
Our customer-driven, technology-focused approach and attention to details gives our clients the high-level service they deserve. After all, buying or selling a home can be a stressful time, but Team O'Donnell will expertly guide you every step of the way. Whether you're looking to buy, sell or just get some expert advice, we're here to serve your real estate needs.
"Dave and Sam always made us feel like we were their only clients."
If you want a professional, friendly, determined, and caring real estate team, Dave and Sam O'Donnell are your realtors!! I can't express enough words to describe how the workmanship of Team O'Donnell has ultimately helped our family transition into our forever home! Dave and Sam always made us feel like we were their only clients. … Continued
"...their diligence is the reason I found my dream house...
As I envisioned myself starting my homebuying journey, I pictured myself dragging Sam and Dave in and out of houses for the next 12 months. Thank goodness they made my reality a completely different story! They very quickly pulled a few lists for me based on what I was looking for, and then made themselves … Continued
"As a young and novice buyer, I could not have been happier with this team..."
Sam and Dave are wonderful Realtors, who made the buying process easy, fought to get me the lowest price, and helped get all the fixes that the house required. They did not stop after I bought the house either, they continued helping me anything I need. As a young and novice buyer, I could not … Continued
"Our home had 5 offers by the night after the first open house."
Based on research and recommendations from others, Team O'Donnell was our first choice to represent us as our realtors.  We had a tough relocation move coming with each of us in separate states.  There were tight deadlines and corporate guidelines.  However, Team O'Donnell makes you feel like friends while still keeping things professional.  They answer … Continued
"Have trust in this team and take their advice..."
We met Dave randomly at an open house he was listing. We pulled up thinking we had 45 minutes left based on times we saw online. However, the open house times we saw were wrong and Dave was closing the house up. He not only decided to let us in, but also took an additional 45-60 … Continued
"I was a first-time home buyer and Dave could not have been more helpful."
I was a first-time home buyer and Dave could not have been more helpful.  He took the time to explain all the details of what is required to purchase a home. When I first contacted Dave through email, he promptly responded and arranged a walk-through of the property that I was interested in purchasing.  He … Continued
"...consider them to be very ethical and of the highest integrity..."
We are writing concerning Dave and Samantha O'Donnell of Keller Williams Realty, who served as realtors for us while searching for a home in Newark, Delaware.  Having purchased numerous homes in different states since 1980, we can truly say that Dave and Samantha were the best realtors we have had the pleasure of knowing and … Continued
"Selling our home was a smooth experience..."
Dave was professional and competent while being friendly and helpful at every stage of our selling process.  He came to our first meeting with a complete marketing plan and followed through to settlement keeping us informed of every step.  Being familiar with home building and renovating, Dave was ready to suggest contractor help when we … Continued
"...highly goal oriented and very professional"