Some people make the mistake of trying to sell their home on their own without the help of a real estate professional. They feel that they are saving money because they don't have to pay commission to a real estate agent. But, a real estate agent is an important asset during the home selling process.
Why Do I Need a Real Estate Agent?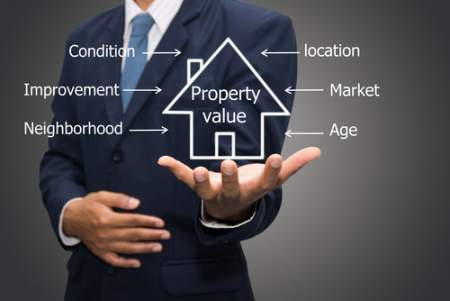 A real estate agent is a great investment when selling your home. A good agent knows the market and has a pretty good idea of what your home will sell for in today's market. They can provide you with advice and helpful tips along the way to maximize the amount of money you can extract from the sale of your home. If you think you'll be able to save money on commission if you bypass a real estate agent, think again. You could price your home too high or too low, costing you both time and money. Your agent will help you determine the best listing price by providing you with valuable market data. They will also represent you and be available to show your home to prospective buyers.
How To Find a Real Estate Agent to Sell a House
If you're struggling to find a good real estate agent, there are many resources from which you can draw upon to find the right real estate agent to help you sell your home.
Take note of real estate for sale signs in your neighborhood which will give the agent's name and contact information.
If you know of friends, family or acquaintances who've recently sold their home, ask them for a referral.
Perform an internet search for realtors in your area. This has an advantage in that you can often find reviews for that agent and can see what previous clients have to say.
Of course, we would be thrilled to help sell your home. Call us at 302-598-0189 to set up a time to talk!
Questions to Ask a Real Estate Agent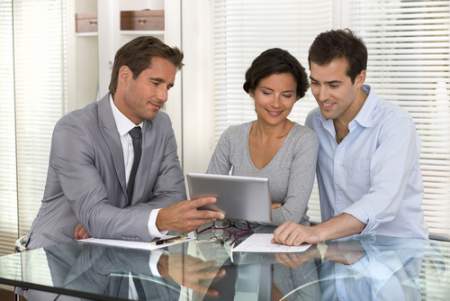 Ask potential real estate agents certain questions to gain an understanding of how they work and how they plan to market your home. Some questions you might want to ask are:
How many homes have you sold in the last year?
How many years of experience do you have in the real estate industry?
How do you plan to market my home?
Do you belong to any professional organizations?
What is your fee and is that amount negotiable?
Can you provide me with references?
When conducting this interview-like meeting, you should ask anything of your agent which increases your comfort level with that agent.
What If I Want a Different Agent?
In a perfect world, you would get along perfectly with the real estate agent you choose. However, that doesn't always happen. Unfortunately, you might not realize that the agent whom you initially chose wasn't the right choice for you. If this is the case, you simply need to tell your agent that it's not working out and that you're going to work with someone else. An experienced agent knows such a scenario is a possibility and will wish you luck in your endeavor to sell your home.
Should I Hire a Friend or Family Member?
You should use extreme caution if choosing to work with a friend or family member to sell your home. While they may have your best interests at heart, mixing business and personal relationships can lead to disaster if something goes wrong. You risk losing a close friend or could have hard feelings in the family if the transaction doesn't go according to the plan. You also must take into consideration the fact that if you let a close acquaintance handle the sale of your home, you may not get the attention you deserve. Although they are well-meaning, they may leave a lot of the work to you while they focus on other clients. So, the best advice is to seek help from a third party who will treat you with the professionalism you deserve.
Selling your home can be stressful and frustrating. However, if you work with an agent who represents you well, you'll have a rewarding experience in the end that will allow you to move on to more important matters in your life.
Your real estate agent is the best source of information about the local community and real estate topics. Give Team O'Donnell a call today at 302-598-0189 to learn more about local areas, discuss selling a house, or tour available homes for sale.