When you start shopping for a house it's important to know how much you can afford. All too often people make the mistake of looking for a new home without knowing how much money they can borrow. If you don't know how much home you can afford, then you're likely going to be looking at homes that are out of your price range. This will lead to extreme disappointment when you find the perfect home and then realize you can't afford it. This is the very reason it is essential to get pre-approved for a mortgage before you even start looking.
What is a Mortgage Pre-Approval?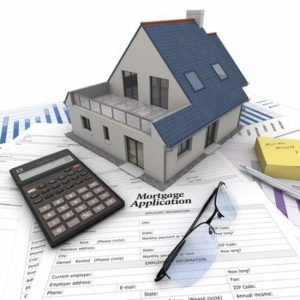 Most people don't have a couple hundred thousand dollars readily accessible to buy a home. Therefore, there is a need for a home loan. If you've started looking at homes, then you may wonder if you can actually afford the homes in which you're interested. To get a solid answer to this, you'll need to get mortgage pre-approval. Basically, you will supply your lender with detailed financial information and allow them to access your credit report. They will then be able to tell you how much money you will be able to borrow. The pre-approval is one of the first steps you should take when shopping for a home.
Pre-Qualified vs. Pre-Approved Mortgage
Don't get the meanings of pre-qualified and pre-approved confused. If you are pre-qualified for a loan, this basically means that you've provided the lender with an overall picture of your finances, such as:
The pre-qualification process does not consider your credit report and other factors regarding your finances. The pre-qualification process gives your lender a financial snapshot. Based on the information you provide, they will give you an estimate of what you will be able to borrow. It is certainly not a guarantee that you will be able to get a loan. A pre-approval, however, is a promise from the lender that you will qualify for a certain loan amount.
What is the Pre-Approval Process?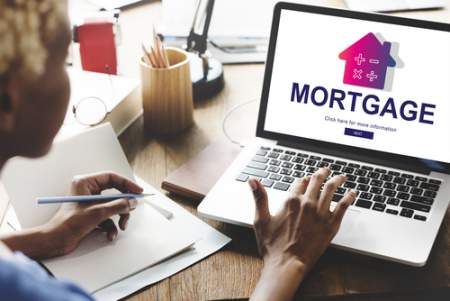 The pre-approval process requires you to supply to your lender detailed financial data. You may or may not have to meet with your lender during the process. You will need to be prepared to dig deep into your finances. In addition to obtaining your credit report, your lender will require the following if they are going to extend a mortgage loan offer to you:
Loan application fee
Copy of your driver's license
Your most recent bank statements that will include savings, checking and money market accounts
Your most recent W-2 or tax return if you are self-employed
Proof of IRAs, retirement accounts, stocks or mutual accounts and their current balances
Your most recent pays stubs
Once your lender has analyzed the data you've supplied, you will be provided with a Good Faith Estimate (GFE). This document gives you an estimate of your loan terms and the amount you can borrow along with closing costs for which you'll be responsible.
How Long Does a Mortgage Pre-Approval Last?
The length of time a mortgage pre-approval is good for often will depend on the type of loan for which you're applying. Generally, the pre-approval is good for 30 days. You shouldn't be overly concerned about the pre-approval expiring since it can easily be reissued in about 10 minutes from your lender. Everything should remain the same provided your credit score hasn't changed and you haven't acquired any new debts.
Pre-Approved for Mortgage Benefits
There are several benefits of getting a loan pre-approval that shouldn't be overlooked. In addition to the obvious benefit of knowing how much money you can borrow, getting pre-approved for a mortgage loan will allow you to:
Know where you stand financially and remove any doubts as to whether you are financially capable of purchasing a home
Possibly negotiate better terms
Appear as a solid buyer, able to meet all the obligations involved in purchasing a home
Speed up the process and go to closing quicker
Buying a home is exciting. It is also one of the biggest investments you will ever make. Therefore, you need to think through the process. Take the time to get pre-approved for a loan so you know where you stand before you even start looking for your dream home. By taking the right steps and getting pre-approved, you will find the home that's just right for you. The process can make you anxious and stressed at times, but in the end, it is worth it, and you won't regret it.
Your real estate agent is the best source of information about the local community and real estate topics. Give Team O'Donnell a call today at 302-598-0189 to learn more about local areas, discuss selling a house, or tour available homes for sale.